Nous sommes actuellement à la mise à jour du site Web de la FFNB afin d'offrir à nos téléspectateurs le choix de visualiser notre site en anglais ou en français.
Cette page est actuellement disponible uniquement en anglais et sera convertie en français dès que possible.
Nous vous remercions de votre patience pendant que nous continuons à travailler sur la traduction de notre site web.
Administrateur du site de la FFNB
---
The New Brunswick Wildlife Federation (NBWF) is a provincial non-profit organization of hunters, anglers and shooters working for wildlife through branches and individual membership since 1924.
Over the years, the Federation has represented the concerns of the outdoor sports person while addressing the problems facing our wildlife and its habitat.
The Federation has over 30 member branches throughout the Province, and approximately 4000 members and countless supporters.
---
Welcome Muskies Canada
The NBWF would like to welcome Muskies Canada (Saint John River Chapter) to the Federation.
For more information go to the Muskies Canada South West Zone information found under Governance/Branches.
---
2015 NBWF "Fish and Hunt Free for 10 Years" Lottery
Apply before December 31, 2014.
Application for lottery found here…
---
2014 NBWF Lottery Winner Wins 10 Years of Free Fishing and Hunting!
---
Becoming an Outdoors Woman 2014 Spring Workshop
DO YOU WANT TO TAKE PART IN A GREAT OUTDOOR ADVENTURE? The brochure and registration forms for our Becoming an Outdoors Woman 2014 Spring Workshop are now available!
Please fill them in and send quickly if you want to attend your favorite sessions – space is restricted in some classes!
First come, first served!
Come join our group of awesome volunteers and professional instructors to learn new outdoor skills and hobbies!
Becoming an Outdoors Woman (BOW) 2014 Forms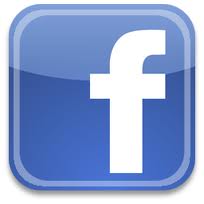 Find us on facebook at, "Becoming an Outdoors Woman in NB"
---
ATTENTION ALL HUNTERS, TRAPPERS AND ANGLERS
NEWS RELEASE FROM D.N.R. CONCERNING LICENSING – MARCH 8, 2013
EFFECTIVE APRIL 2, 2013
---