Nous sommes actuellement à la mise à jour du site Web de la FFNB afin d'offrir à nos téléspectateurs le choix de visualiser notre site en anglais ou en français.
Cette page est actuellement disponible uniquement en anglais et sera convertie en français dès que possible.
Nous vous remercions de votre patience pendant que nous continuons à travailler sur la traduction de notre site web.
Administrateur du site de la FFNB
---
BeyondBOW Dog Sledding Adventure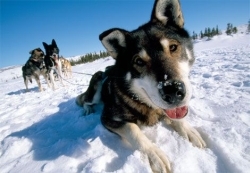 "Hey ladies! It's that time of year again to register for our BeyondBOW Dog Sledding Adventure at Northwoods Survival in Juniper. It will take place on February 1st and 2nd, 2014. Space is limited to 8 participants only!! Come join us for an amazing day of outdoor fun and meet the stars of the weekend – the sled dogs!!"
BeyondBOW Dog Sledding Adventure Forms
Northwoods Survival – Registration Sheet
Northwoods Survival – General Course Information
Northwoods Survival – Acknowledgment of Risk Form
Northwoods Survival – Medical Questionnaire
---
FFNB pêchez et chassez gratuitement pendant dix ans.
Appliquer avant le 31 Décembre, 2013.  FFNB forme de loterie, cliquez ici…
---
The New Brunswick Wildlife Federation (NBWF) is a provincial non-profit organization of hunters, anglers and shooters working for wildlife through branches and individual membership since 1924.
Over the years, the Federation has represented the concerns of the outdoor sports person while addressing the problems facing our wildlife and its habitat.
The Federation has over 30 member branches throughout the Province, and approximately 4000 members and countless supporters.
---
SPONSORS OF THE NB WILDLIFE FEDERATION'S ANNUAL GENERAL MEETING 2013
The NBWF would like to extend a sincere thank you to the following sponsors of the Annual General Meeting that was held in Fredericton the weekend of April 12th, 2013.
| | |
| --- | --- |
| BANK OF NOVA SCOTIA | BEAVER BROKERAGE |
| BRIAN CUMMING | CABELAS |
| CG EMERY | CONSTELLATION WINES |
| DAVE SAWLER | DOLANS PUB |
| EXIT REALTY | FREDERICTON OUTFITTERS |
| GENIVAR | KEVIN SABEAN |
| MICMAC FIRE & SAFETY SOURCE | MOOSEHEAD BREWERIES |
| MURDOCK MACALLISTER | PROVINCE OF NB |
| ROD CURRIE | RUFFED GROUSE SOCIETY |
| SEAN GORMLEY | SHUR GAIN |
| THE GUN DEALER | TIM HICKS |
| TONY HENDERSON | VALLEY GRAPHICS |
| WAYNE ROACH | WILLARD MILLAR |
---
ATTENTION ALL HUNTERS, TRAPPERS AND ANGLERS
NEWS RELEASE FROM D.N.R. CONCERNING LICENSING – MARCH 8, 2013
EFFECTIVE APRIL 2, 2013
---
NBWF Licence Lottery Winner – Wins 10 Years of Free Fishing and Hunting
---
Becoming an Outdoors-Woman (BOW) Committee
"Our 2013 spring workshop registration is now closed. Our next 3 day workshop will be held in June 2014, and registration will open at the end of January 2014. Remember ladies, it's first come, first served."
"We have a few BeyondBow events scheduled for 2013-2014…please check often for updates."
---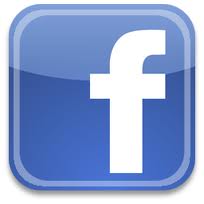 Find us on facebook at, "Becoming an Outdoors Woman in NB"
---